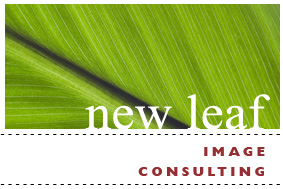 Just Released!

Inspired Style
Top image experts reveal strategies to always look
and be your best.
Order your copy!
stacey, beverly hills




"I didn't really have a style. I wanted to find a way to be low maintenance and still look good. I was incredibly pleased with the hair, makeup and wardrobe Julie chose for me. She dressed me like I've always wanted to dress but never been brave enough to do on my own. I love it!"


philip, port huron




"I am a professional and it is important that my wardrobe is up-to-date and conservatively fashionable. But I hate shopping! Julie was the perfect solution. Her patient and diplomatic closet purge cleared out the old, dull, and worn – the decisions I couldn't make. I then showed up to the store to a great array of clothing options that fit my taste and my budget. It will be Julie shopping and dressing me from now on!"

katie, ann arbor




"I enjoyed yesterday very much and want to thank you for not only your excellent taste but for the delightful energy you infuse into all of our activities. The time simply flies by and I feel a twinge of sadness when the day is over! But that's a good thing!"

maureen, berkley




"My consultation with Julie wasn't just fabulous and fun; it was long-lasting because it changed the way I shop. No more boxy jackets. No more pleated pants. No more fear about mixing one suit jacket with a different colored skirt. Julie cured me of all of those bad habits!"

linda, port huron




"I was a little nervous about a makeover, but Julie was a total pro! She has such an eye for the right combination of hair style, fashion and make up; I knew I was in good hands. What a fun day it was! I love my new look and have been able to keep it up fairly easily."
---
Serving clients in Southeast Michigan including Detroit, Troy, Rochester, Rochester Hills, Lake Orion, Birmingham, Bloomfield, Bloomfield Hills, Beverly Hills, Royal Oak, Berkley, Macomb, Grosse Pointe, Farmington Hills, Southfield, Dearborn, Novi and Ann Arbor.